Not everyone can afford a brand new Nikon D3 with the latest and greatest Nikon and Carl Zeiss lenses. So, let's see what $100 can get you these days!


$100 Shiny Silvers?
If you throw one hundred dollars in the Great River (Amazon), what will bite? First up, a silver Panasonic LS70, with a 3x optical zoom lens and a 7mp sensor. Then a red Samsung S73, with similar specs. Both take AA batteries as one would expect from this price range. A similar camera, and slightly older, and costs under $100 even ($93) is the black Samsung S730.

But even Sony has joined the $100 party! That's right, the Sony Cybershot S700 (AA batteries) is now down to $100 at Best Buy and Office Max. Look for it in this week's camera specials at Office Max.


More than $100
HOT HOT HOT! The silver Panasonic FZ18 is down to $300 offered by J&R World on Amazon.


Also hot, at $730 is a great bundle for those who want to jump into Four Thirds DSLRs, the Olympus E510 with the two-lens kit (14-42, 40-150), along with a bonus BLM-1, 4gb Transcend CF 133x card, Camera Incognito 1000 SLR bag, and a few trinkets. Offered by Cameta Cameras on Amazon.


New Releases
If you want to take a bite size of the new Panasonic Venus Engine, take a look at the Panasonic FS20K review at Photography Blog. If you want to bite even more, this meal will cost you $275: black Panasonic FS20.


Glorified Portable Media Storage
A notebook computer can serve as a glorified media storage "device", especially if you can get it at a good price! And we have a limited time offer special for you: Save $250 on Dell XPS M1330 and M1530 purchases over $1249 Coupon Code: H$JF4XFTZ?XM00



Was this recovered from Roswell, New Mexico?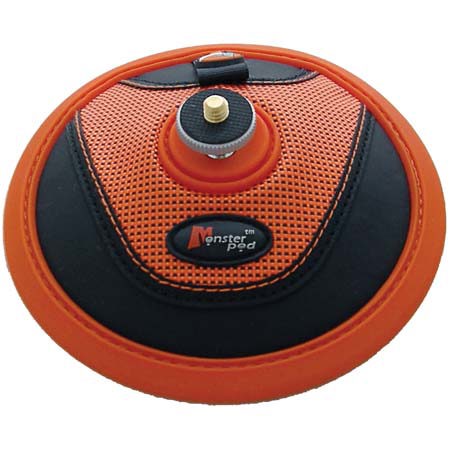 We do not know the answer to that question, but the above pancake is actually a gravity defying, viscoelastic morphing polymer super grip Monster Pod, offered by Adorama for $32. Check Adorama for more details.


Reviews Clustered in One Place
We are assembling as many reviews as HTML-ly possible in one page. First up, the DSLR Review Matrix, and then the Power Compacts Review Matrix. We also launched the Super Zoom Review Matrix, but there's only Panasonic FZ50 reviews listed there so far.